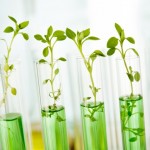 At Feeney Law Group, we practice client-focused and philosophy-driven Intellectual Property Law.  We offer competitive rates, innovated fee structures, and virtual in-house service arrangements that meet the needs of each client based on their unique requirements and stage of development in the business life cycle.
We provide our clients with estimates, service caps and reasonable hourly rates in an easy to understand format that allows our clients to budget for IP expenses.  We never bill for basic business communications, such as routine email responses, routine telephone calls, or routine office tasks.  Our clients love us for our straightforward and transparent pricing model.
We provide professional and customized solutions to our clients in a collaborative manner while performing as a trusted member of your leadership team.
Feeney Law Group's Fee Schedule*:
  + (and up)
Regular Hourly Rate
$300+
Patent Search with Opinion
$1,000 – $1,800 +
Provisional Patent Application
$1,750 – $6,750 +
US Filing Only – From Internationally Filed PCT (provided in English, previously filed with international patent office)
$1,000 – $1,500 +
Utility Patent Application

PCT Patent Application Filing

$4,000 -$7,000+

$4,500 -$10,000+

Response to an Office Action
$300+ / hr ($3,000 max)
Trademark Search
$500
Trademark Application (without Search)
$700
Trademark Application (with Search)
$1,200
Sequence Listing
$200/hr
Initial Consultation
Complimentary

* These prices do not include USPTO fees and charges or other third-party charges. Prices subject to change.  We provide comprehensive quotations for services prior to engagement.
IP Czar™  and IP Wrangler™